Dr. Jerry Sobel
Board-Certified Physiatrist (Physical Medicine and Rehabilitation Specialist) in Phoenix, Arizona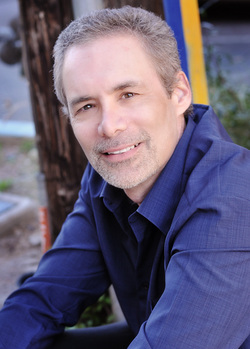 Dr. Jerry Sobel is a Board-Certified Physical Medicine and Rehabilitation specialist, or Physiatrist.
Jerry has recently relocated to Phoenix, Arizona from the San Fransisco Bay area where he worked at the SOAR clinic.
Having graduated from the University of Michigan Medical School, completing his residency at the National Rehabilitation Hospital in Washington, D.C., Dr. Jerry Sobel has worked in several large-scale medical facilities in the United States. This includes the New England Baptist Hospital in Boston, MA, Stanford Medical Center in Palo Alto, California.
Jerry served as an Assistant Professor of Physical Medicine and Rehabilitation at the University of Texas Health Science Center in San Antonio, Texas.
In 2010, Dr. Jerry Sobel moved to Phoenix, Arizona and opened Sobel Spine and Sports. Proudly serving the greater Metro area of Phoenix, Scottsdale, Mesa, Chandler, and Glendale.
Dr. Jerry Sobel is a pain management expert in Phoenix, Az specializing in low back and neck conditions, arthritis and sports-related injuries.
Jerry Sobel has been an endurance cyclist for over twenty years. He has an extensive knowledge and experience treating injuries commonly suffered by athletes from the professional to the weekend warrior.
Jerry Sobel is a member and team physician for the Green Team, a bicycle racing team from Scottsdale, Arizona.